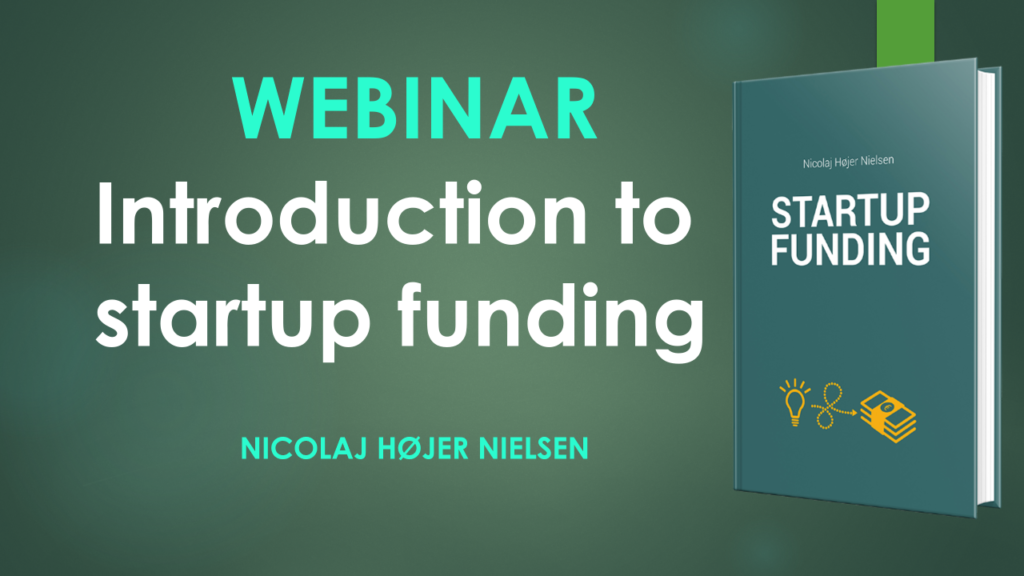 Webinar: Introduction to startup funding by Nicolaj H Nielsen (author of The Startup Funding Book)
Join me for this 1-hour webinar, where I will go through the fundamentals on how to get your startup funded. The webinar will cover:
Overview – investors in the different phases of a startup
Walk-through of the different investors (FFF, Angels, VC, public funds, crowdfunding, banks)
How to contact investors and investor material needed
Case: business angel funding for Recon Instruments
Q&A
The live webinar will take place on June 10th at 11.00-12.00 am CEST (Central European Summer Time). It will be recorded, so feel free to sign up even if you can't make the specific time. Then you will receive the recording afterwards.
Fill in the form below to join: